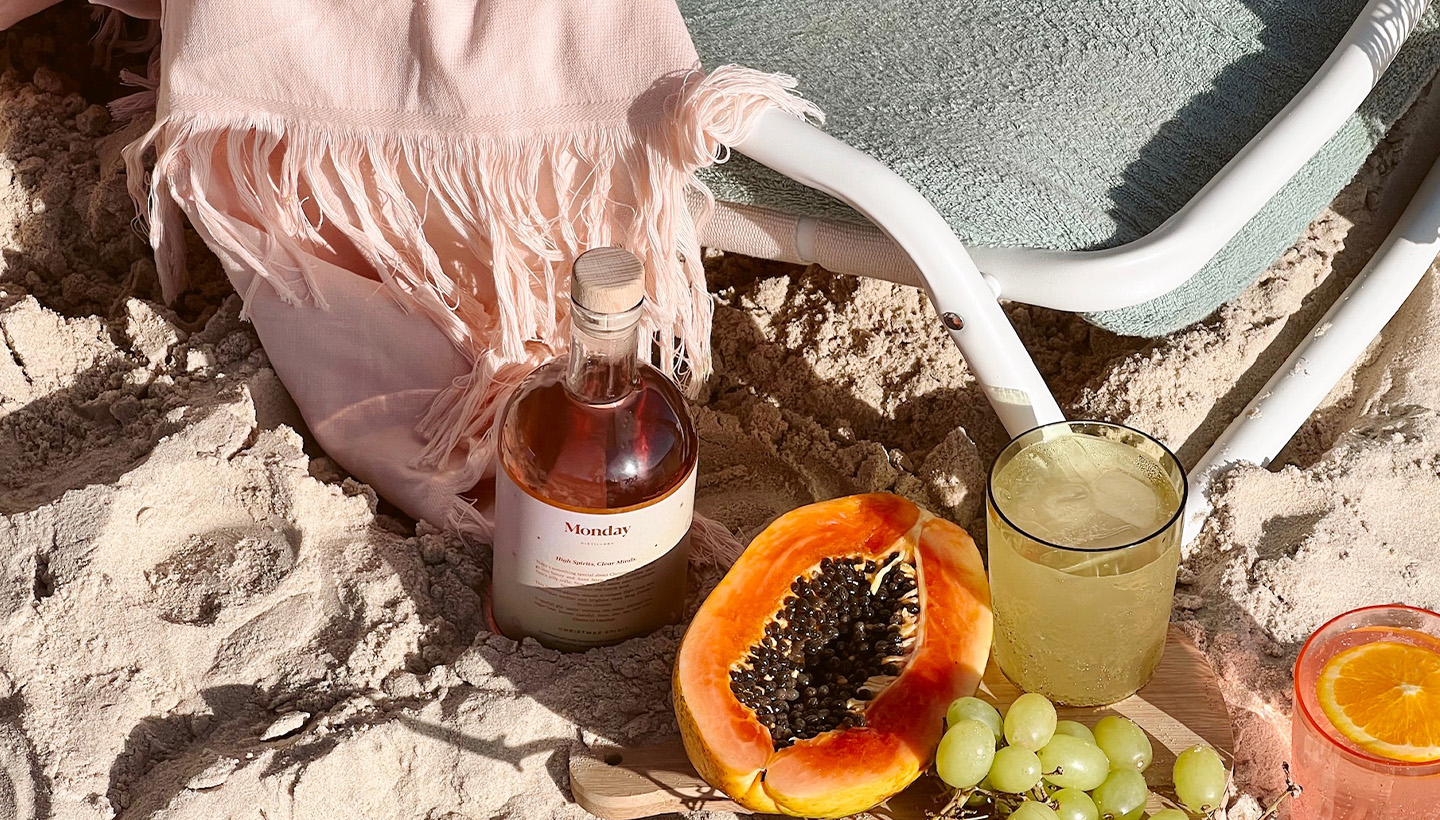 Club Monday offer
Exclusive Christmas Spirit by Monday Distillery
Our limited edition non-alc spirit ready for our Club Monday subscribers to enjoy.
Sign up to our list to access this special bottle of goodness, and to get access to other offers and exclusive releases.
This 500ml small batch release non-alc spirit has been a long time coming here at Monday Distillery. Only 100 bottles are being made – and these are for our Club Monday subscribers.
The only thing making you pass out this Christmas is overdoing it on Aunty Mary's plum pudding.